Spoonwood In Motion: Find Us All Over Pittsburgh In December!
If there's one thing that typically defines the holiday season for most people, it's one word: busy. Shopping to be done, gifts to be wrapped, cookies to bake, parties to attend, family gatherings to coordinate and execute. Oh, and in the midst of all that…menial tasks like going to work and cleaning the house. It's a world gone mad these 31 days.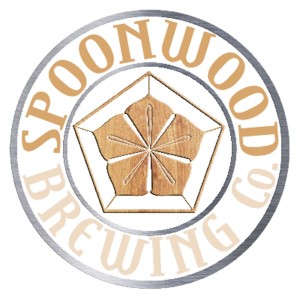 Personally, I try to keep things level and balanced by never forgetting the true meaning of the holiday season. Easier said than done sometimes, but it definitely helps. That meaning can be different for everyone, but it's important to stay focused on your reason and not get swept up in the commercialism and crowded department stores.
As the hustle and bustle of the holidays begin, maintaining levity starts with taking some time for yourself to enjoy your favorite adult beverages. As always, we'll be tapping into some goodness at the brewery throughout the month, including Trivia Night every Wednesday starting at 7:30pm and Brunch every Sunday from 10:30am – 1:00pm. Join us for dinner and partake in something scrumptious from our new food menu, too.
In addition to gathering in Bethel Park, we invite you to come tip a pint with us at one, or several, of the many events in which we'll be participating this month. We know you've got lists to check twice, so we made sure to give you plenty of opportunities to check out Spoonwood in motion.
Here is a list of what's going on:
Wednesday, December 2nd | Sampling at Bocktown Beer & Grill – Robinson | 6pm – 8pm
Our friends at Bocktown are always on the cutting-edge of craft beer and keep Spoonwood and many other local brands on rotation at all times. Tonight, we'll be hanging out with you and the Bocktown crew, dispensing samples of some of your favorites and talking about what's coming down the pike. Bocktown hosts different breweries every Wednesday and we are thrilled to kick off December with them.
Friday, December 4th | Sampling at Fuel and Fuddle – Oakland | 5pm – 7pm
Fuel and Fuddle is one of Oakland's top craft beer hot spots and we'll be in the house talking beer and sharing gift ideas. OK, maybe just the first part…unless you really want my advice. We'll have Good Eye Sniper, Bruna, and The Stache on tap…and yours truly may just be bringing some samples of a brand new beer that just hit our serving tanks. Festive indeed.
Friday, December 4th | First Friday Firkin at Caliente Pizza & Draft House – Hampton Township | Firkin taps at 7:00pm
It's our brand new tradition! On the first Friday of every month, Caliente will tap a special firkin of Spoonwood beer at their Hampton Township spot, located right next door to Sears. We kicked things off in November with a firkin of Blithe dry-hopped with Mosaic hops. This month, we'll be tapping Good Tidings, our Christmas Ale, with cherries! This is a one-of-a-kind offering you absolutely won't get anywhere else.
Saturday, December 5th | Sampling at The Christmas Shoppe at The Landscape Center by Evanovich | 12pm – 3pm
All kinds of happenings will be taking place at The Christmas Shoppe, and we'll be on hand to ensure good beer is part of your experience. The Landscape Center will feature live trees, wreathes, and garland, wine and craft beer tasting (Spoonwood, of course), custom wreathes and bows, and an photo opportunity with Mrs. Claus! The event is all day from 9am – 8pm, but Spoonwood beers will be available from 12pm to 3pm. The Christmas Shoppe is located at 2741 South Park Road in Bethel Park.
Thursday, December 10th | Tap Takeover at Hal's Bottle Shop – North Hills | 7pm – 9pm
Every Thursday, Hal's Bottle Shop partners with a new brewery to feature free samples and, in some cases, tap takeovers. Spoonwood Brewing will be all over those taps this time around, with free samples being poured as well. If you've never experienced Hal's Bottle Shop, this is the perfect time to do so. They do an unbelievable job helping you construct the perfect six-pack, plus the food next door from Hal's Bar & Grill is out of this world. They've also got gift baskets on sale for the holidays, so in addition to checking out a few of your Spoonwood favorites, grab a gift for that special beer lover in your life.
Thursday, December 17th | Brew Cinema at Hollywood Theater – Dormont | Doors open at 5:30pm
Part X – Mouse Hunt is the movie and Spoonwood beers will be pouring! Proceeds from the event benefit Jameson's Army and The Hollywood Theater. You can also snag limited edition 18×24″ screen-printed posters by Brian Holderman.
Click here to learn more about this event and grab your tickets before they sell out.
We'll see you out and about this holiday season!