New Brunch Menu Launches August 14th
Brunch: it's the perfect way to kick off a Sunday. In all fairness, it's the perfect way to kick off every day. But we've been focusing on Sunday Brunch here at Spoonwood since August 2nd, 2015 and strive to deliver the best breakfast/lunch goods to your plate. Pair them with your favorite beers and you've got the perfect foundation to make Sunday pretty amazing.
It's only fitting, after a year of brunchy goodness, that we shake things up a little. This Sunday, August 10th, we are busting out a brand new menu! Some of your favorites will still be featured, including the Keep It Classic and Brecky Sliders. But the latest incarnation of Spoonwood Brunch, prepared by our Executive Chef Marcus Barckhoff, includes a variety of items designed to stick to your ribs, such as the Belgian Waffle, Hot Iron French Toast, and Chicken and Waffle Slider.
Check out the full menu below: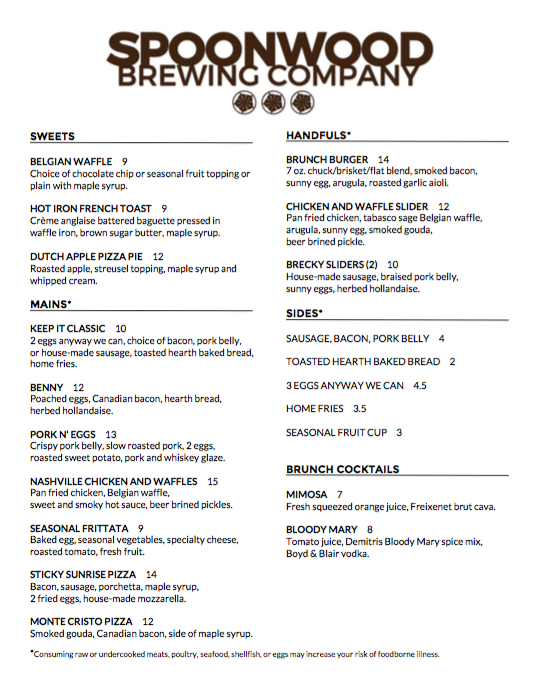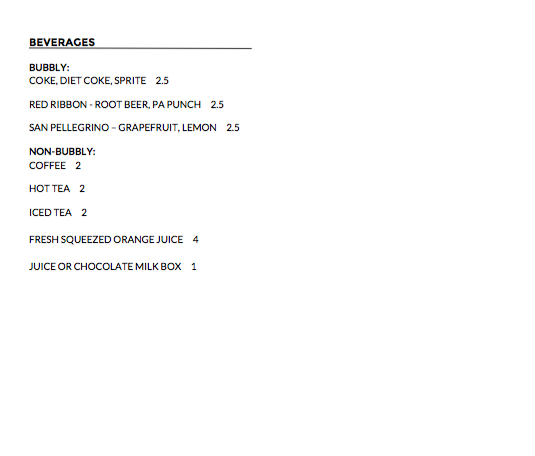 And now that you're super hungry, make your reservations to join us on the 14th!